In our neck of the woods, spirea is one of the earlier blooming bushes of spring. I always look forward to the fragrant grace of spirea's long, cascading white branches. Here is a pic of abundant spirea blooms taken with my Olympus C3030 digital camera.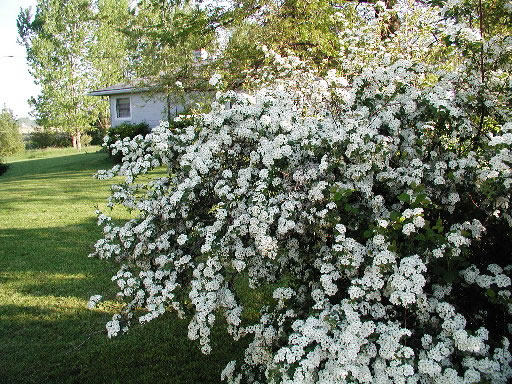 I wanted to use this photo for computer wall paper, but it didn't possess the sharpness and detail I had hoped for at larger sizes - perhaps due to camera shake or memory limitations or whatever. At any rate, I tried out Photoshop's palette knife effect to make the image look more like a painting. I was pleased with the results. The image seems almost impressionistic in how it relays a moment of light and color on a young spring morning.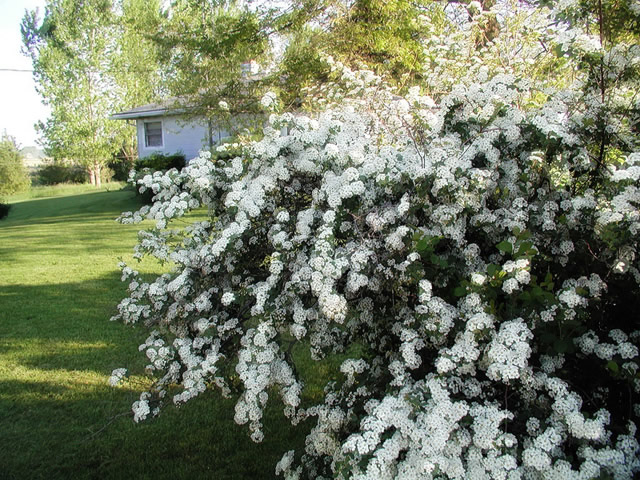 Click on image to see full size photo
Happy Spring Shutterbugging!
JuneBug