An amazing story … Came home to the answer machine light blinking. It was message
from a guy in Seattle, Washington, named Roger Ligrano. Said he had come by 19
or 20 paintings by a David Grossblatt. And that he had looked him up on the internet
and found my website on the Café Rienzi, and could I please call him back, as
they were very eager to find out the background of these paintings. When I called,
Roger Ligrano, as it turns out, is also an artist. He has exhibited with Dale
Chihuly at the New York Botanical Gardens in 2006. Anyway, here's how the story
unfolds … A friend of Roger's somehow managed to intercept three truckloads worth
of paintings on their way to the dump. He salvaged 19 or 20 of them and took them
to Roger. Roger started hunting down the artist. "Do you know," he told me, "there
is almost nothing about David Grossblatt on the web? But whatever there is seems
to be closely related to this Café Rienzi." He had come across my Rienzi page
and from there discovered my business page and phone number and decided he would
attempt to contact me after a number of other leads failed. He was very interested
in finding out about the artist, and whomever was getting rid of these paintings,
and about the Café Rienzi. So I called my Aunt Joan and Uncle Tom and am in the
process of hopefully hooking them up with Roger so he can interview them, so to
speak. In the meantime, Roger emailed several photographs of David's paintings,
and without further ado, here they are:
Featuring the Discovered Works of Artist David Grossblatt, Co-owner of the Cafe Rienzi
courtesy of Ligrano Studios, Seattle, Washington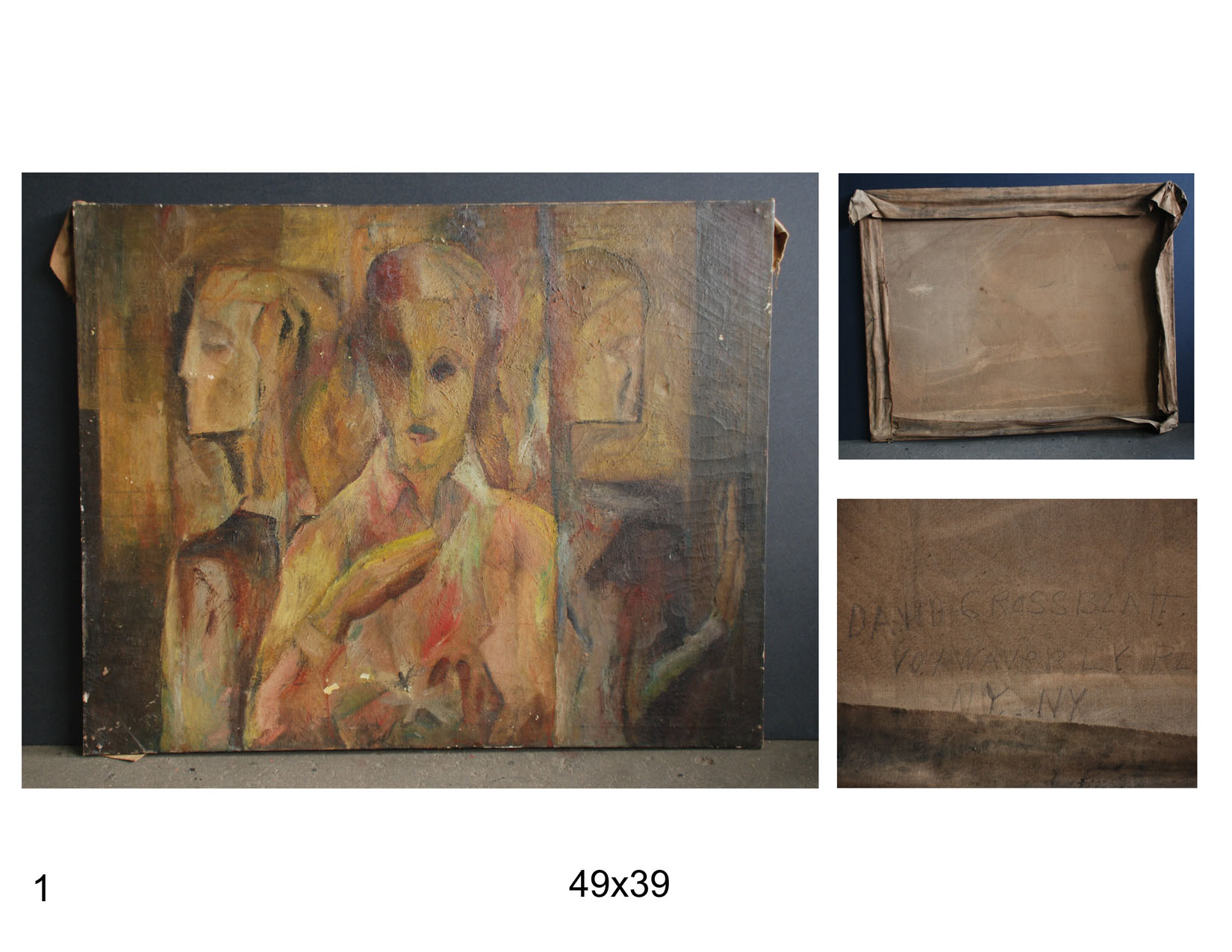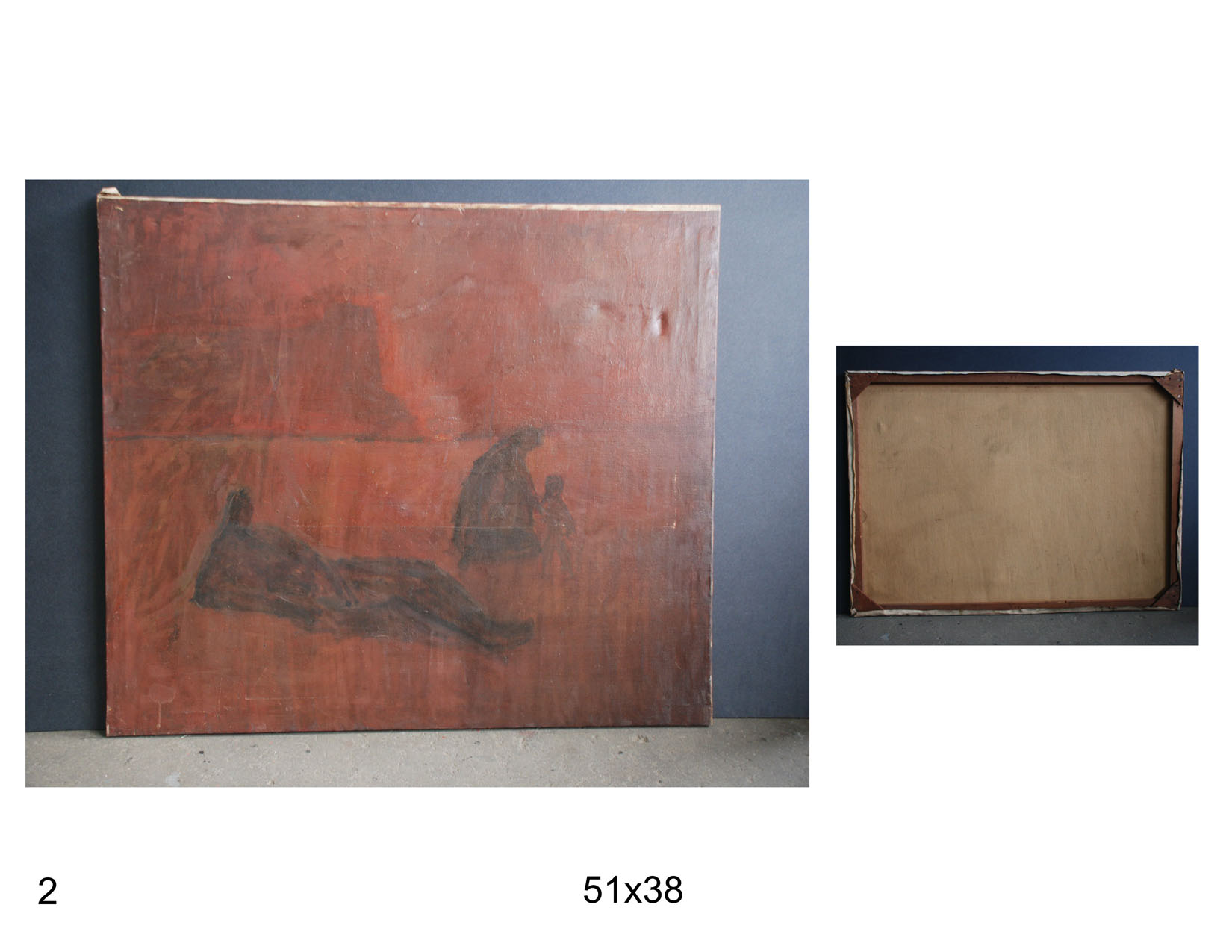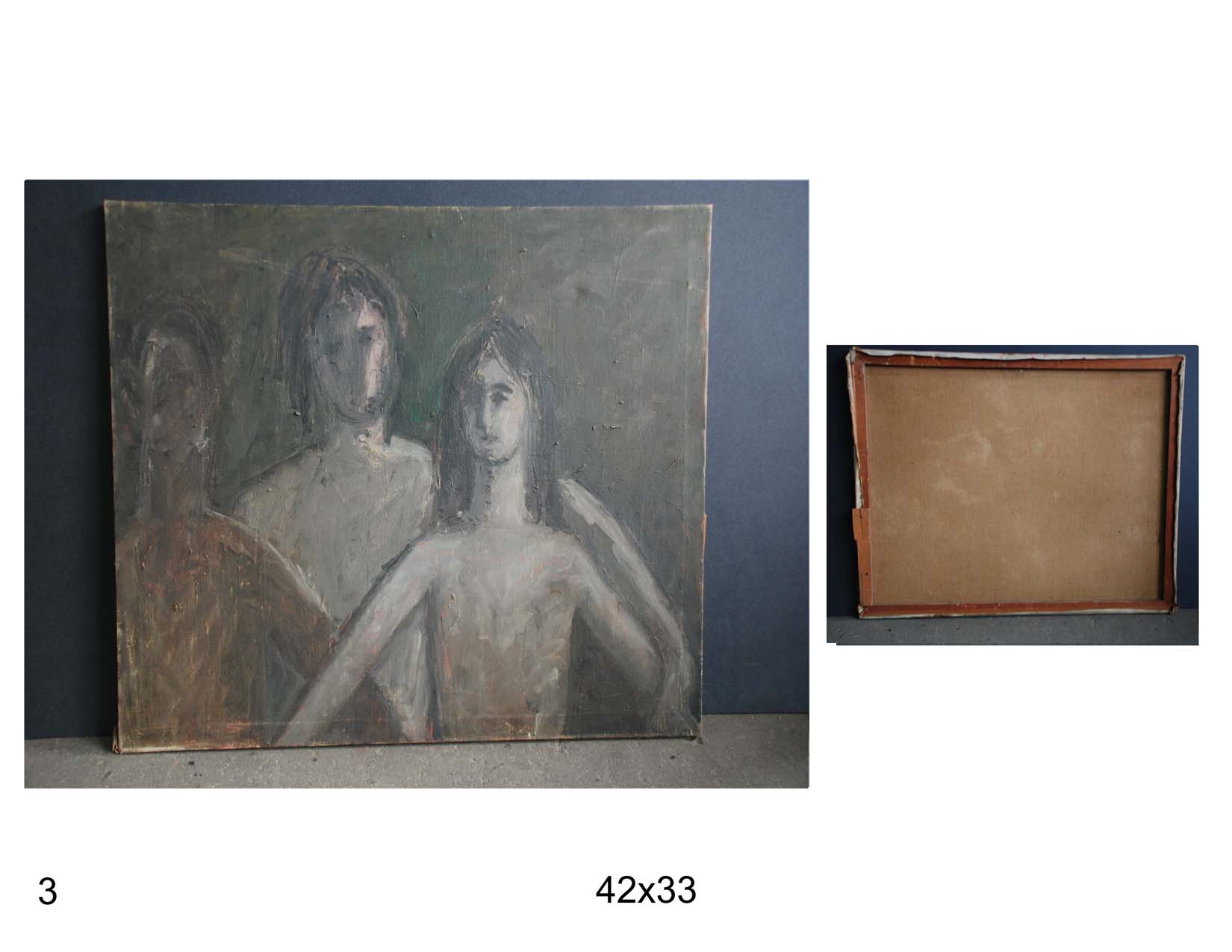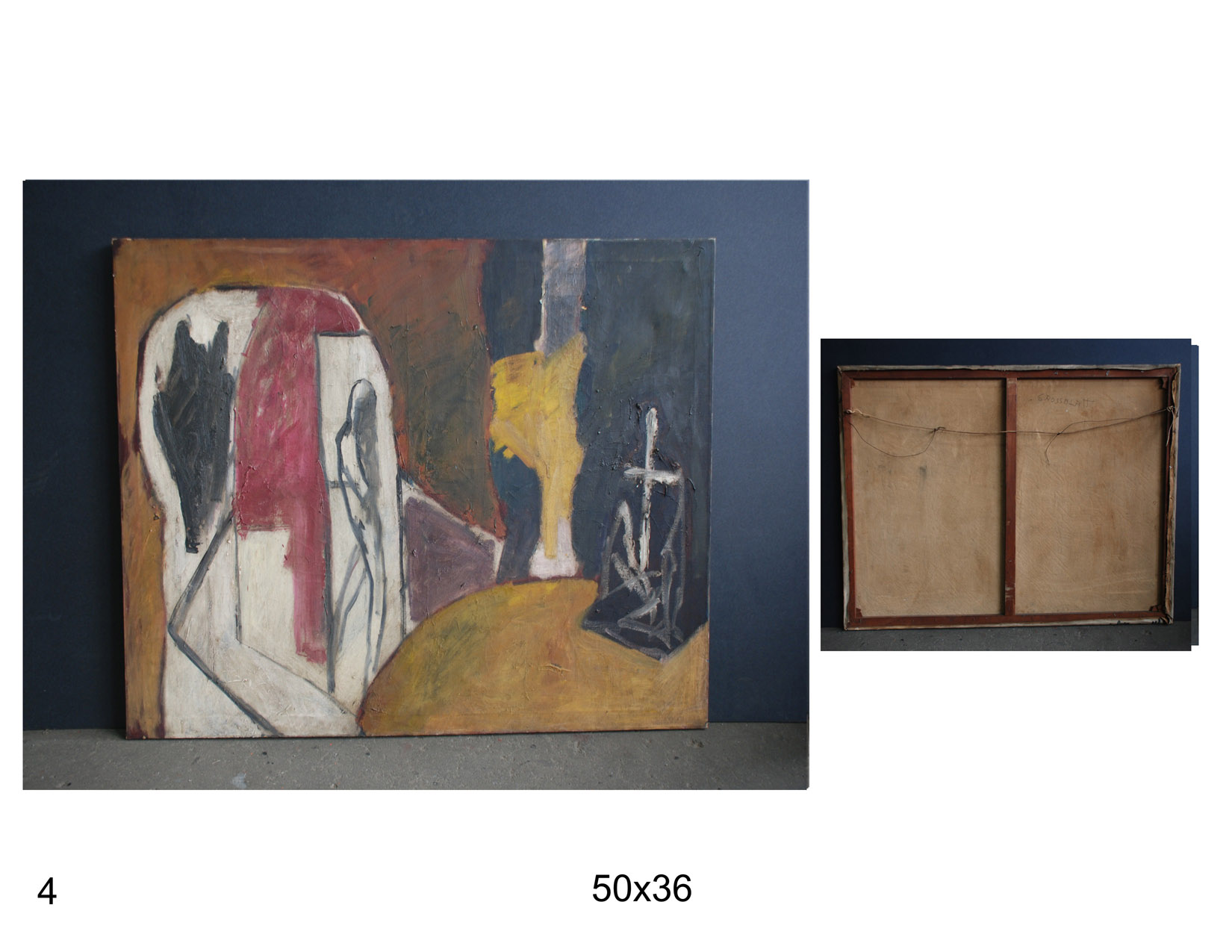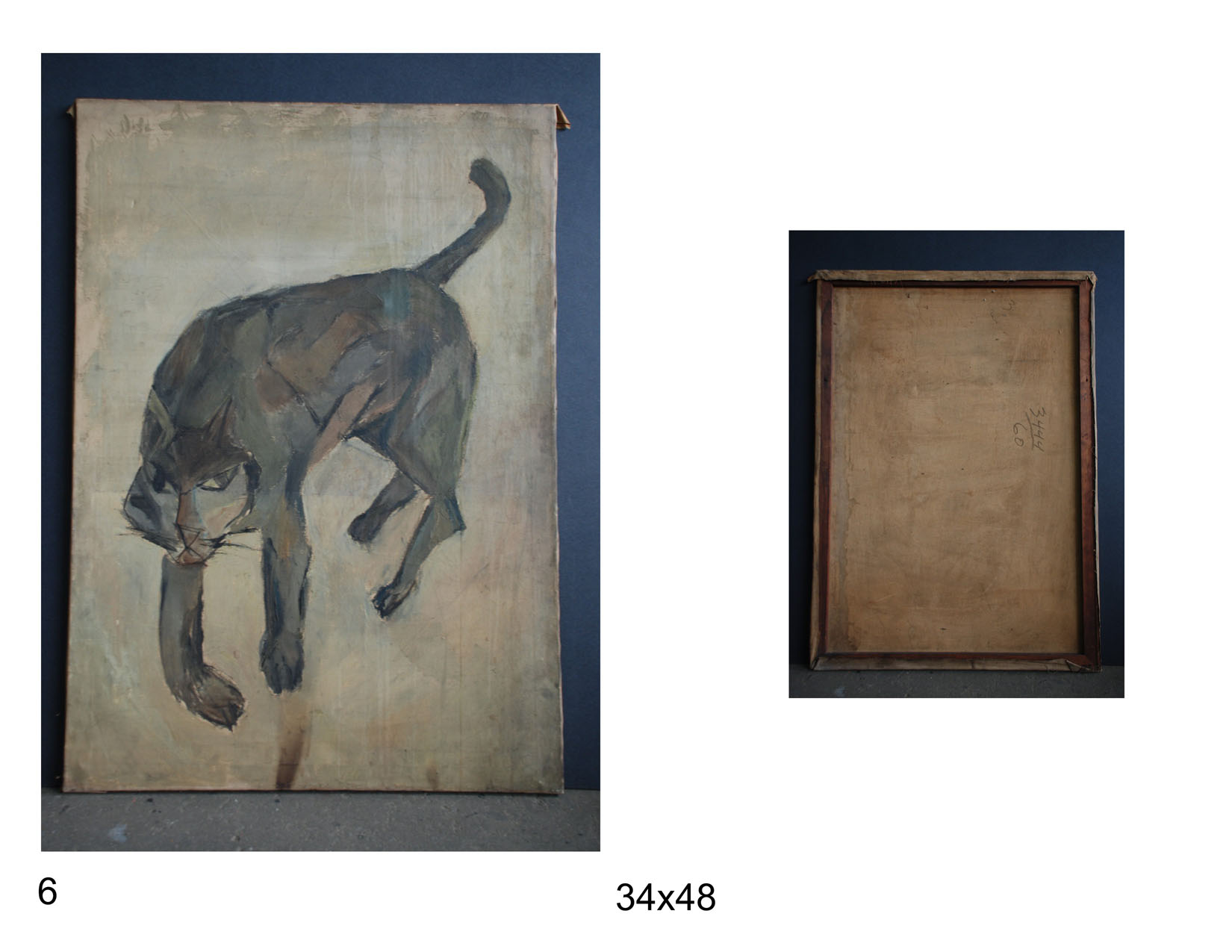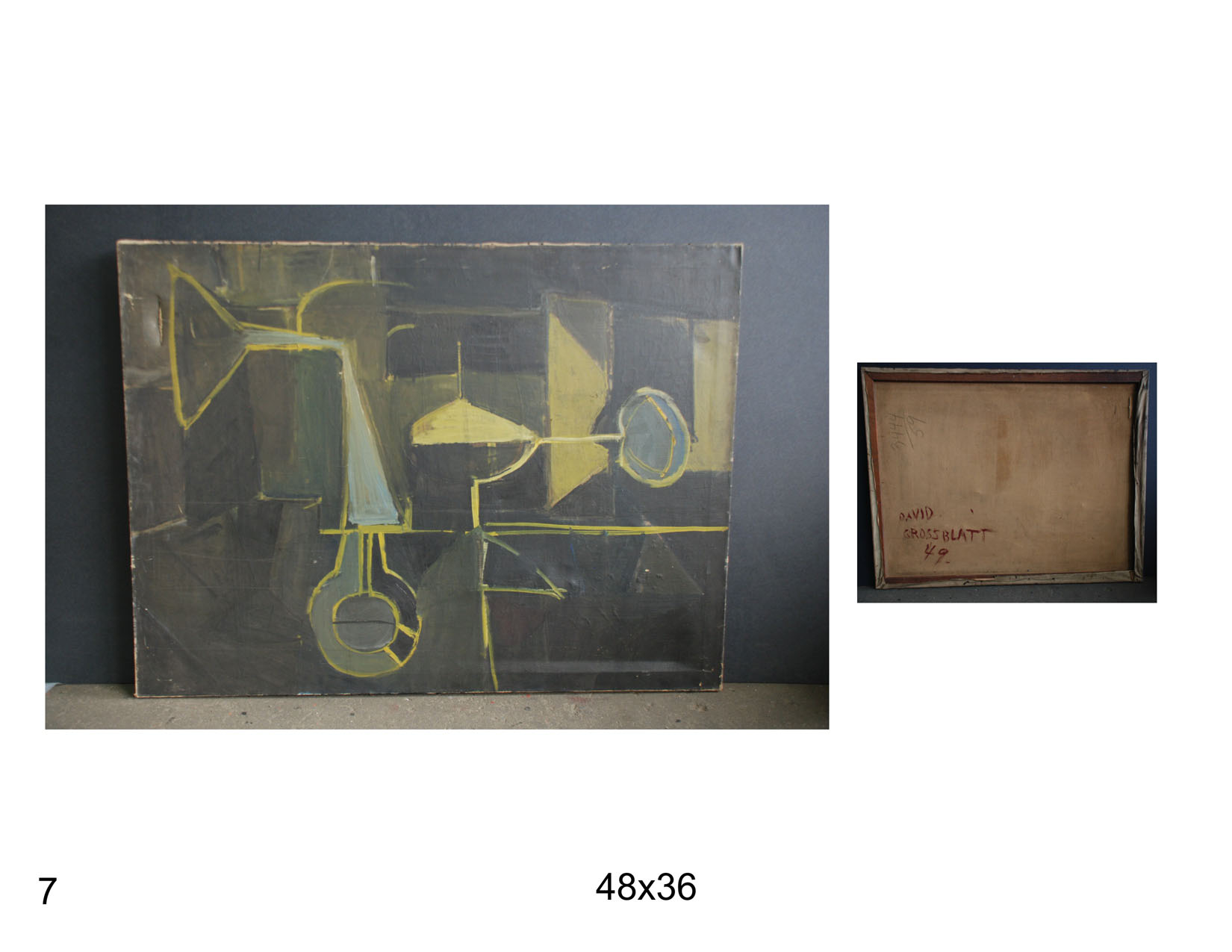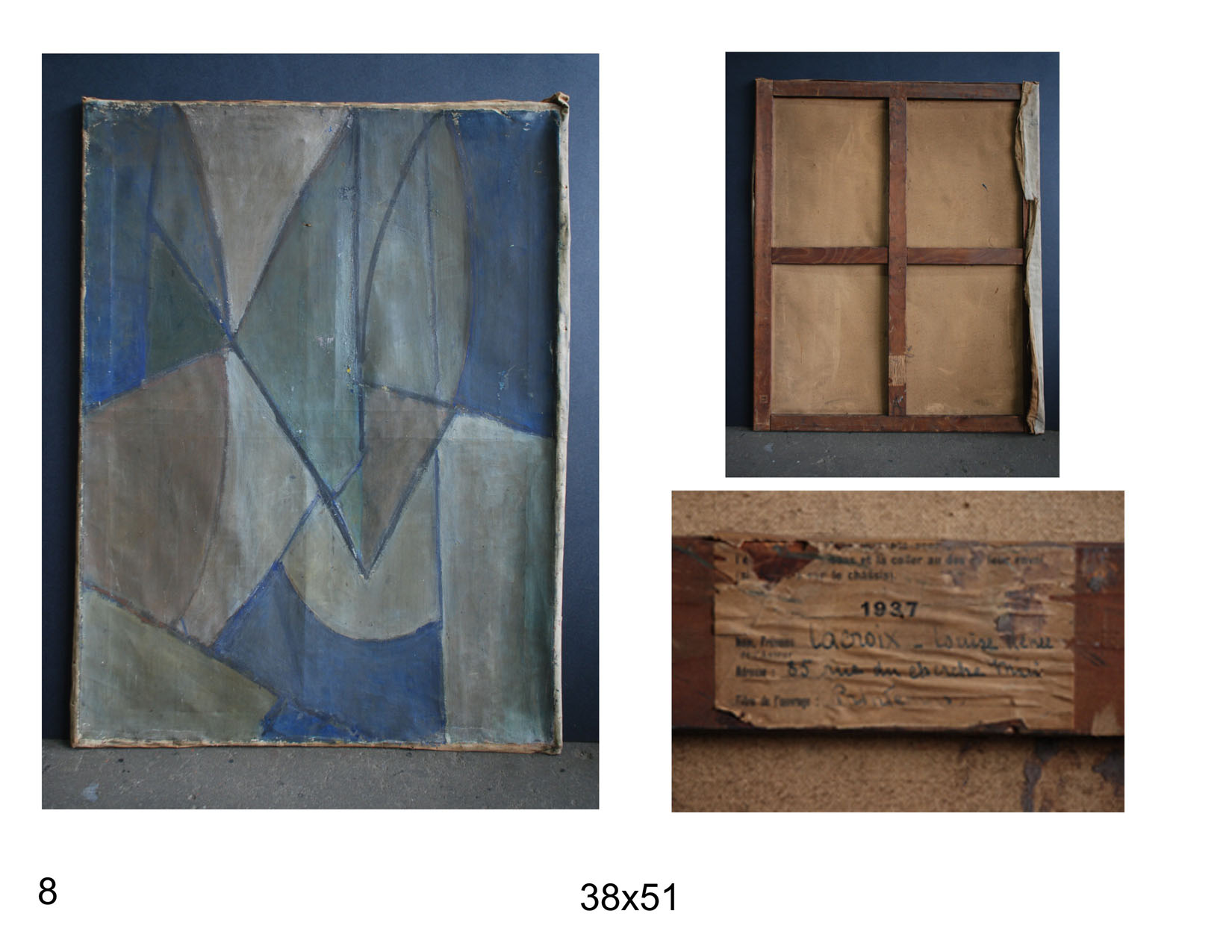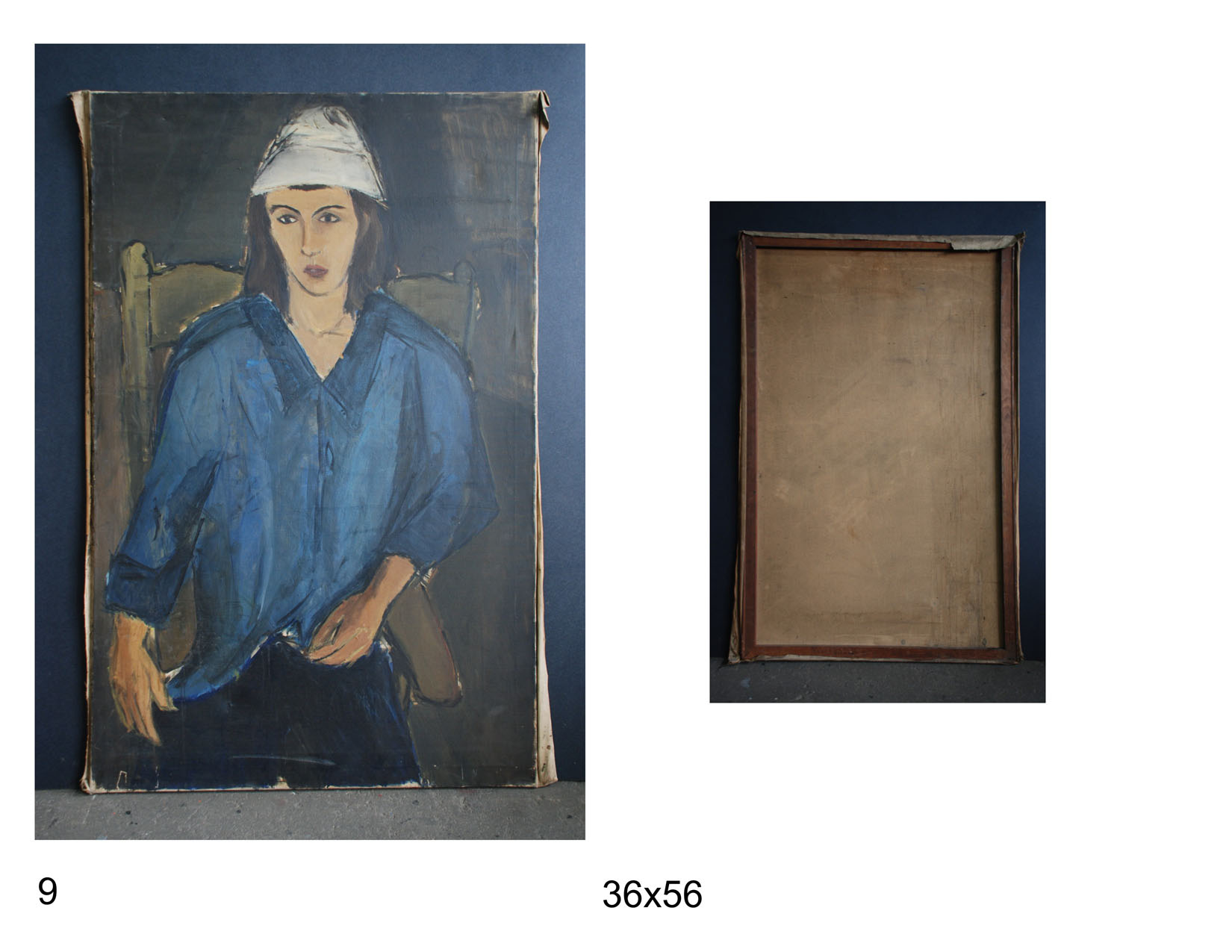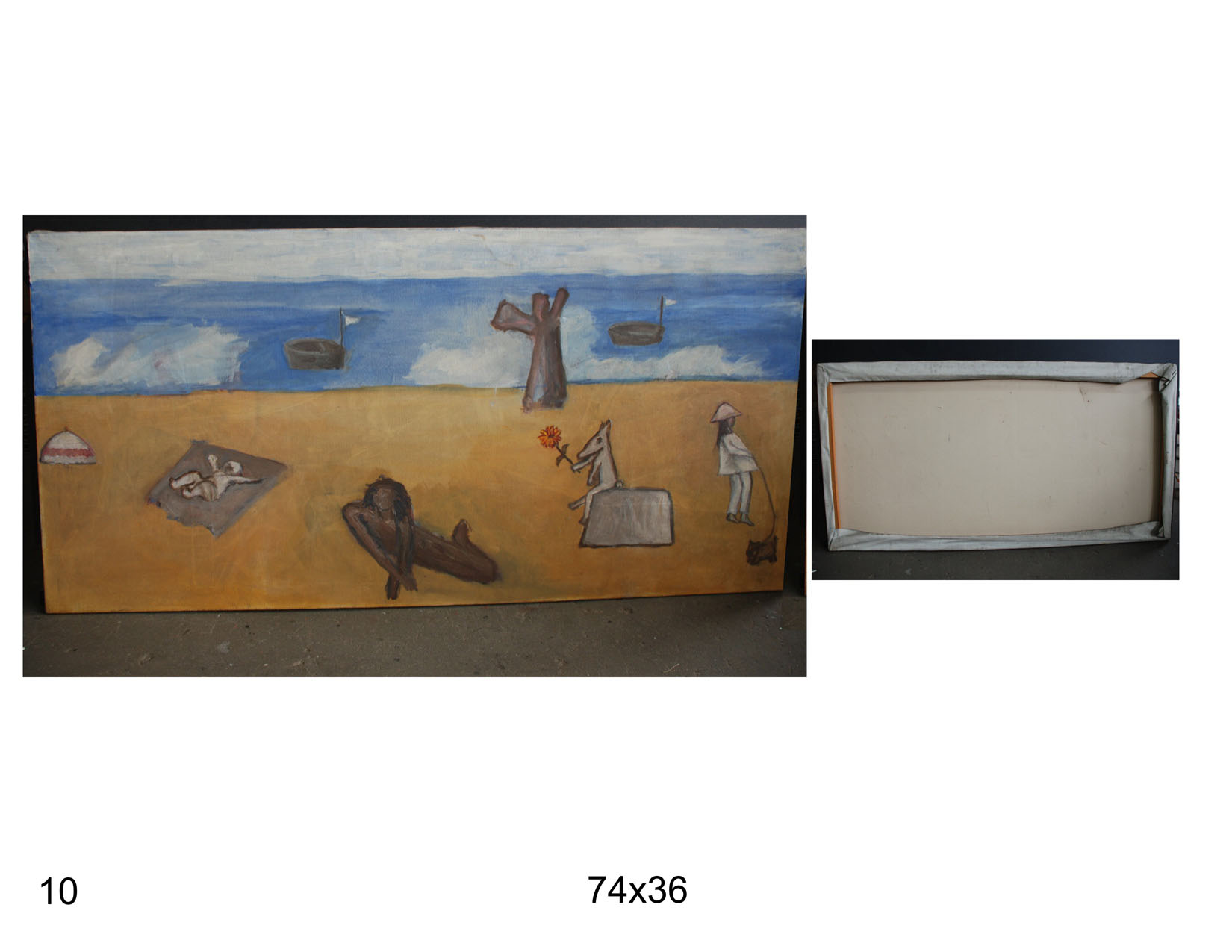 More tidbits from my conversation with Aunt Joan and Uncle Tom:
David's parents were Russian Jews who immigrated to the U.S. David died of
a heart attack
about 25 years ago
. His romantic partner at the time of the Rienzi's start-up
was a Japanese gal named Amy Nakamura. Amy and David ended up going their separate
ways and then David married a woman named Eleanor. They had a daughter Celia
who settled out West.
Aunt Joan said David was her intro to art - that his personality was what art
was all about and that he was the soul of the Rienzi. I believe she also said
he had a Loft on 50 Grand Street. Both Aunt Joan and Uncle Tom were good friends
with David for many years. David and Uncle Tom first met when Uncle Tom was
attending Columbia University after World War II. Uncle Tom worked at a very
old grocery store on 8th Avenue 6 hours a day (gee, if it was very old back
then, what would it be now?). David's father procured vegetables and knew how
to set up the vegetable stands and displays. He worked there part time. Aunt
Joan mentioned a few more names and facts about the customers of the Rienzi
– Gregory Corso, for one. Robert Frank was a well known photographer who made
a movie called "Pull my Daisy," and Aunt Joan was the script supervisor. She
also said Bob DeNiro's (the father of the actor) works hang at the Brooklyn
Museum. Bob, the actor, was a tough kid. When she was a Counselor at the Greenwich
House, she had the 9 year old Bob DeNiro (the actor) in her group.
JuneBug