Time for another photo post! I picked my first bouquet of daffodils in my new home this week. It was a special treat because I never had much success with daffodils at my previous residence of twenty years. But the former owner of this place sure did, as you can see.
One of my favorite blogs is entitled
November Sunshine
. Indiana springs are often as cold and sullen as Novembers are gray, but if yellow maple leaves are November Sunshine then surely the yellow daffodil is March and April Sunshine. :)
Nothing really revolutionary here. I applied the Photoshop palette knife filter to this photo. (I often wonder what my late great aunt
Firma Philips
would think of desktop computers and programs like photoshop. She was an artist and often painted from photographs from a client when she couldn't paint from a live scene.)
Anyway, here it is! Click on the image for a 1024 version if you want something larger, like for your desktop.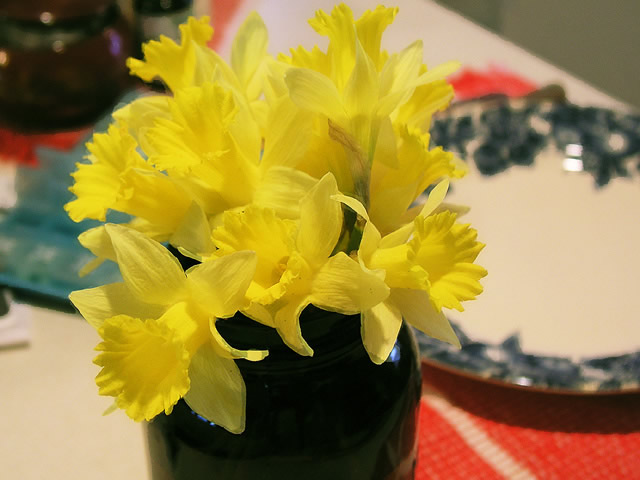 Happy Spring Shutterbugging!
JuneBug