I love this time of year. I know, crazy, isn't it? Even with the seasonal hardships and the mid-winter blahs, it's a time when everything outside is resting, a time when the nights are long, a time to reflect and make plans, a time to
dream
. And as the days grow longer, I find myself already in mid-February Valentine's Day and I have not yet posted my first blog article for 2011!
Anyway, check out this article: T
en Ways the 2020 Workplace Will Work for You
.
I love visionaries. In the immortal words of John Lennon,
let it be
.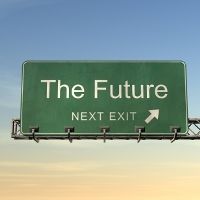 Peace,
JuneBug