Greetings, everyone who happens upon these pages! A few months ago I wrote a
blog post
introducing readers to my
"Scrappy" photo gallery site
. Today, I am announcing the website has just gotten its
new "summer look
" with new feature photos and one new exhibit:
Tippecanoe County Fair Antique Tractor Parades and Exhibit 2015
Ben pulling a wagon with the Allis Chalmers D in Sunday's parade at the fair

Ben always exhibits his old Allis Chalmers D and Ford Series 2000 tractors at the County Fair Antique Tractor Exhibit and he and his son Steven drive them in the three tractor parades that take place during fair week. This year I tried to get a picture of all the entries at each parade. I didn't succeed 100% but I got most!
If you like county fairs and enjoy old tractors, drop by my photography site and have a
look
! While you're there, check out my other feature exhibits:
To find out more about these exhibits, read below or better yet drop by for a visit!

List of Exhibits
Workers' Rally at the Statehouse March 2011
Flag waves in the wind above workers protesting at the Statehouse
On a cold, windy morning in March of 2011, I had the privilege and opportunity to board a chartered bus at the Meijers parking lot in Lafayette, Indiana with a friend who had retired from Alcoa. That bus along with buses across Indiana was headed to the "We Are Indiana" Worker's Rally at the Indiana Statehouse in Indianapolis. The purpose of the rally was to express opposition to current proposals in the Indiana legislature seeking to change the state's prevailing wage, right-to-work and collective bargaining laws. In particular, these proposed changes targeted teachers and other workers in the public and private sectors. Democratic legislators left the state for neighboring Illinois in an effort to postpone the vote.

In total, at least six buses left Lafayette that day (from Meijers and other locations). The Lafayette buses were sponsored by local United-Steelworkers, AFL-CIO, and NAACP affiliates. Since I went to the rally with camera in hand, the exhibit is my photo-essay of the cold, windy day's events. The photos mostly speak for themselves with their imaginative and passionate protestors and colorful signs.
Lafayette Columbian Park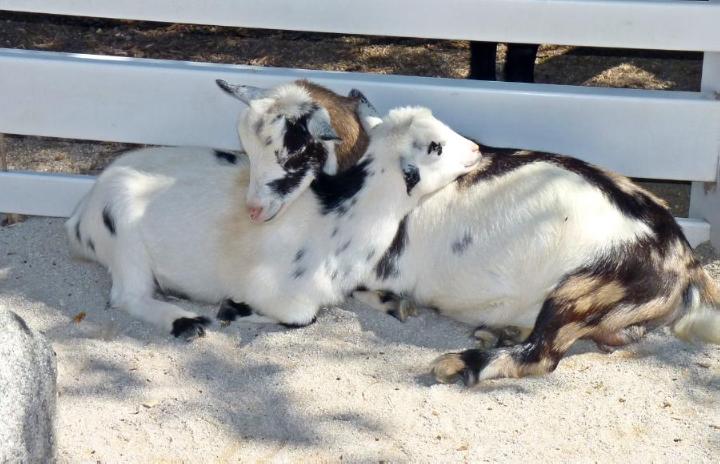 Columbian Park Zoo
As a child in the 1950's I always looked forward to the trek to Lafayette's Columbian Park for Freedom Christian Church's annual Sunday School picnic (it was a rather long trip from Fountain County where my grandparents lived and attended church to Lafayette, Indiana). In the 1960's I enjoyed swimming in the big round pool when I visited my Aunt Claudine and Uncle Johnny Deerr during the summer months. Ben and I swam at the park when we were courting in the early 80's. This past week (September 2014), I took my mother (soon to be ninety) and my aunt (soon to be 88) to walk in the park and to visit the zoo (I think they also came to the park for Sunday School picnics in the 1930's and 40's). I cannot help but be amazed and proud at how well Columbian Park has been cared for and how it has prospered and grown through the years. A lot has changed. Many of the familiar landmarks of my childhood are gone - the circular slide, the Merry-Go-Round, the rides, the glider benches, Monkey Island, the paddle boats in the lagoons ... but the thoughtfully planned exhibit and recreational areas and beautiful landscaping and gardens make this park continue to be a wonderful resource not just for the people of Lafayette, Indiana but for the whole state. Drop in and have a look for yourself!
Tippecanoe County Extension Community Gardens (*new additions for 2015*)
Children's Idea Garden
I learned to appreciate community gardens in all their tangled and chaotic glory a few years ago during an extended stay in Virginia. Across from Fairfax Innova Hospital where my brother resided for the entire month of October lies a large community gardens which I frequented on afternoon walks. So this summer back at home I visited the Tippecanoe County Extension community gardens (which I have admired from the car window for several years anytime we drive to town) and all I can say is, GO SEE IT. IT IS WONDERFUL. This community gardens is located on U.S. 52 south of Tippecanoe Mall. As well as plots for individuals, there are many public display gardens and idea gardens tended by the Master Gardener's Association. I enjoyed taking pictures of the gardens throughout the late summer and wanted to share them with anyone who cares to look through them -in hopes they will be encouraged to go and enjoy the garden for themselves - and also so I can visit it again and again, no matter what the season! :)
Prophetstown State Park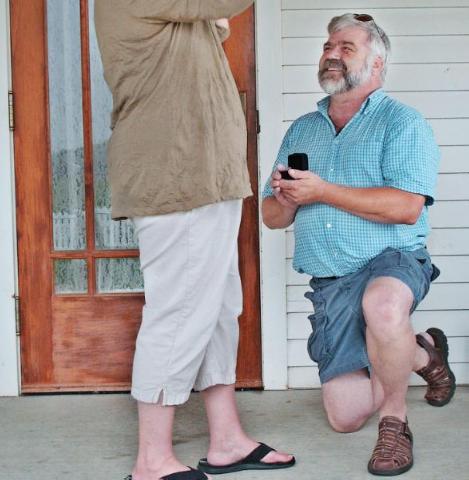 Surprise Proposal at the Prophetstown Farmhouse Museum
Back around Labor Day weekend in 2007 or 2008 our good friend Mark called to invite Ben and me to accompany him and his love Marilyn on an outing to Indiana's newest state park Prophetstown which is located on the beautiful Indiana prairies near the historic Tippecanoe Battlefield where followers of Tecumseh and his brother The Prophet battled William Henry Harrison's troops (November 7, 1811). This particular weekend the park was featuring a 1920's style County Fair. But more importantly, Mark was planning to propose to Marilyn on the porch of the beautifully replicated 1920's farmhouse/museum, and he wanted Ben and me along as witnesses. (Sounds like he already knew what his love's answer would be.) ;)

The photos in this exhibit are a record of the day, the park - which is well worth the visit, and the good time that was had by the mingling crowd at a historic 1920's County Fair. Drop in and have a look for yourself!
Indianapolis Fairgrounds Flower and Patio Show 2015
Indoor Landscape Exhibit around a pool at the Flower and Patio Show




Indoor Landscape Exhibit around a hanging bed at the Flower and Patio Show

This March I had the privilege of attending the Indianapolis Flower and Patio Show at the state fairgrounds with my friend Marilyn - her loving husband gave her two tickets for herself and a friend for her birthday. It was my first time at the show and all I can say is, "Go see it! It's a marvel!" Landscapers and nurseries transform the interiors of two of the fairground's biggest buildings into an indoor paradise with pools, landscapes, mulch, flowers, and color, color, color! An inspiring experience for all the senses especially after coming through a long, hard winter in these northern climes and before Nature has had a chance to recolor itself!




This Old Farmhouse Tour 2009
Our 100-year-old Farmhouse in 2009

In 2005 we moved a (country) block down the road and one-hundred years back in time ...
Happy surfing!
JuneBug
.