For those of you interested in Firma Phillips and other Indiana Artists of the 40's and 50's, I saw an auction a while back on ebay for a book entitled
Those Brown County Artists - the ones who came, the ones who stayed, the ones who moved on, 1900-1950
.
The ebay description reads:





Those Brown County Artists


Compiled by Barbara Judd


Edited by M. Joanne Nesbit


Copyright 1993


Published by Nana's Books


234 Pages


Soft Cover


BRAND NEW CONDITION


Just some of the artists written about in Those Brown County Artists:


Adam Emory Albright, Gustave Baumann, Dale Bessire, Curry Bohm, Karl Brandner, Sybil Connell, Anthony Buchta, John Bundy, Ruthven Byrum, Charles Dahlgreen, Homer Davisson, W.A. Eyden, Marie Goth, Alexis Fournier, Robert Root, Ethel Lomasney, Leota Loop, John Hafen, Glen Cooper Henshaw, Karl Martz, Paul Randall, Frederick Polley, William McKendree Snyder, Roy Trobaugh, Gaar Williams, Arnold Turtle, George Jo Mess, Frank Hohenberger, Lucie Hartrath, Carl Krafft, Kenneth Reeve, Doel Reed, Clifton Wheeler, Oscar Erickson, L.O. Griffith, Carl Graf, Georges LaChance, Paul Turner Sargent, Ada Shulz, Derk Smit, T.C. Steele, Will Vawter, E.K. Williams and many others.

The url is listed below: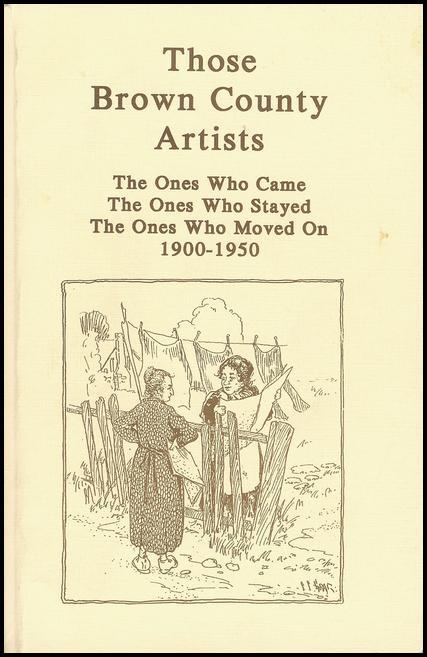 Ebay Auction - Those Brown County Artists

While Aunt Firma is not mentioned in here (Technically, She's a Fountain County or Parke County Artist), she often traveled to Brown County to paint.