its late and I need to go to bed, but I wanted to try this blogging thing out - so here's my first attempt at posting ...
This is cool that you can edit these ... I wonder if you can put in links and pictures and media?
Let's try ...
http://photography.secondlooks.biz
is my photography site
Here's a pic of my goofy cat ...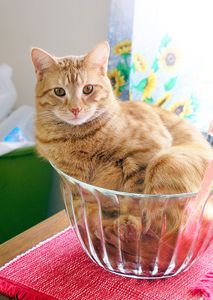 O wow, it works! Isn't he "AdoraBowl"? Hee hee! :)
What about media - here's my Uncle Johnny Deerr's favorite song:
Cool!
Now if it just lets me do Flash, my life is complete - ha!
Oh my goodness that works too.
Well that's all for now ... I thought it might be fun to blog about my job-hunting journey, and to refect on work-life, and network about my photography hobby. I wasn't sure whether to install blogging software on my own website or use one of these sites ... I decided to learn about it first on this site. :)
I'll come back and officially "launch" this baby later ... but for now, hello World!
JuneBug